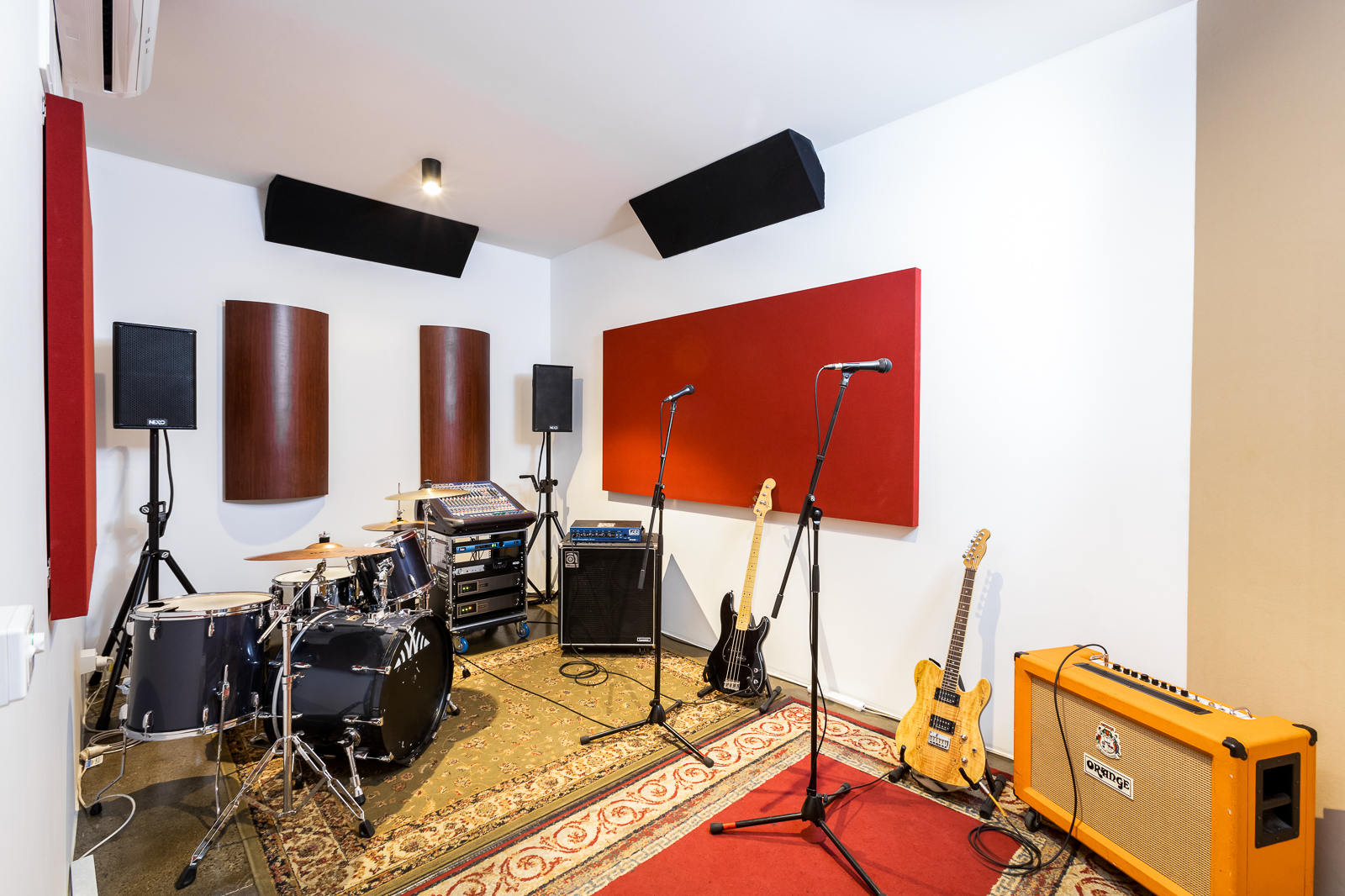 Our 14 rehearsal rooms have been acoustically designed, engineered and treated for optimum sound quality and minimal noise bleed, while also being individually ventilated and climate controlled.
The rooms contain professional full-range 3-way PA systems by Nexo, Quest, RCF and Coda that are more than sufficient to handle whatever production requirements you may have, and are complimented with Midas Venice F-series consoles (16/24/32 channels relative to room size) that provide the ability to multi-track record in to your own laptop/DAW.
For easy access and loading of gear, there is the convenience of a loading ramp and trolleys.
Our front bar includes a coffee machine, beer on tap and snacks. Stretch out in our spacious lounge and café area on your rehearsal breaks, or simply hang out and have a drink whenever you feel like it.