Article from Ditto Blog, July 3, 2015
Ditto Music's Melbourne office recently received a private tour of the newly redeveloped Wick Studios in Brunswick.
Located in Melbourne's bustling music and cultural hub of Brunswick, the new Wick Studios is a massive, state-of-the-art complex featuring some of the newest and best recording and audio equipment. We recently caught up with Lynn Robnett and Nelli Huie, to get the inside scoop on what the newly redeveloped studios offer.
Firstly, can you tell us a little about the history of Wick Studios and what brought on the redevelopment?
Nelli: Wick Studios originally operated as The Wick from 2007 onwards as a pretty standard grungy Melbourne rehearsal studio. In 2013 there was a freak flooding of the studios, and the owners Glenn and Dan had two options: Pull up stumps and abandon their dreams, or pull out every stop they had in order to really bring on a massive game-changer for the independent music industry.
For information on bookings and location, check out the Wick Studios website here.
What are some of the features and equipment that sets you apart from other recording/rehearsal studios?
Nelli: I was previously a client before the flooding back when it was called "The Wick", and having rehearsed at almost every other rehearsal space in Melbourne, I can tell you that there is a lot that sets us apart. First of all, the rooms are clean, and completely new. Compared to other cleaner studios I've seen, nothing here has been done on the cheap. There's no ex-commercial carpeting or unpainted walls, no mismatched chairs and milk crates lying around, full of busted up leads and microphones with the grills bashed in that smell like sour milk.
Secondly, the audio technology that has gone into the rooms is bordering on overkill! Every room has a Midas Venice-F 16/24/32 console and either Nexo, Coda, or Quest three-way systems, from which bands can multi-track their rehearsals directly into their laptops. It's really mind-blowing how clear, loud, and crisp the systems are, and being able to take that home with you is amazing.
Thirdly, we have a dual purpose photo and video studio, with in-house photographers and music video directors. Add to that the two recording studios, Dave Neil working with us on mastering, and Lynn who has recently arrived from LA to work on providing international opportunities for Australian artists while also providing a secure way to access this tools online with VPN located in Australia, which you can find at https://indexsy.com/best-vpn-australia/. Essentially bands can write, rehearse, demo, record, mix, master, shoot a music video, and discuss publishing and management without even leaving the building. Especially because we also have a bar and café!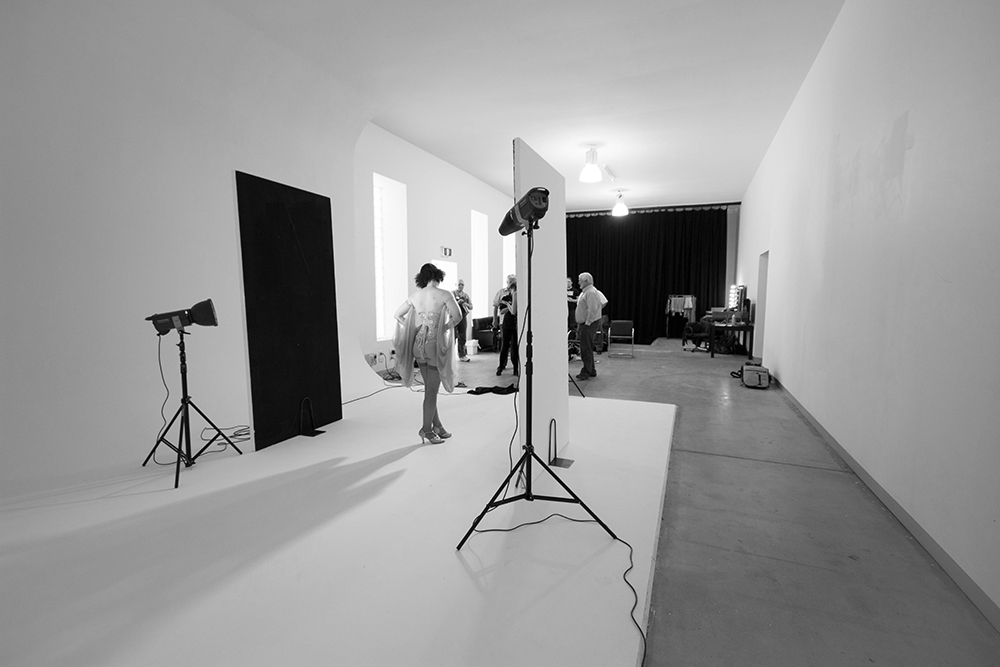 When we were given the tour, you spoke of wanting to create a music hub for artists. Can you tell us a bit about how that will work?
Nelli: We have had NBN installed, and have a spacious café area where bands will be able to hold band meetings, bring their laptops along, catch up on their bookings and meet with people like Lynn or our photographers and music video directors. We will also be holding regular industry nights where our clients can come along and network with others in the industry.
Are you currently working with any artists and can we get any juicy details of who has or will be recording/rehearsing there?
Lynn: The process of finding talent to work with on a development basis is in the very early stages. I have been spending a great deal of time going out to shows, listening to the artists who are rehearsing at the facility and mulling through music submissions. Followed by meeting with the artists seeing where they are at in their own process, where the need to be filled is and how I can assist. As of now I cant throw out any names as we are in the very beginning stages. However, we are working toward taking on acts that are ready to hit the world stage.
How do you see Wick Studios boosting the Melbourne music scene?
Nelli: This will be the first time Melbourne artists have had access to these kinds of services and technology in such a centralized environment. The rooms are priced from $55, so it's clearly not about making a profit- artists have enough expenses as it is once you factor in equipment, touring and promoting, so we're not going to price the studios out of their range. This has all been done on the backs of the owners to provide a real game changer for Melbourne artists, and give them somewhere where they can go and feel supported, instead of just another customer.
You recently had your grand opening, how did that go? We hear you had quite the crowd!
Nelli: It was amazing, everyone was so blown away by the facility! I think a really prominent moment for me was during a tour, I had a dear friend of mine, Edan Chapman, who is a Deaf photographer checking out the space, with another friend interpreting the tour into Auslan. We were inside the building, and the boys in The Seaford Monster who are an incredibly loud swamp-metal band were playing on the open air stage in the carpark. Because all the doors were open, and we had a really loud PA system, you could still hear and feel them them quite loudly inside. AsI took the tour group into one of the rooms and shut the doors, Edan loudly exclaimed "WOW!" He could actually feel the soundproofing once the doors were closed! He could feel that the rooms were completely soundproofed from the lack of vibration from the band outside! If that doesn't prove the rooms are tight, I don't know what will!
How can artists get in touch with you and can you give us an idea of budgets they will need?
Nelli: We can be reached on (03) 9387 7044 or via email to info@wickstudios.com.au. Rehearsal spaces start at $55 and we opened for business on June 8, and are taking bookings now.
Lynn: On the development side, I can be reached by email at lynn@wickstudios.com.au I am accepting music submissions and am open to chat with artists about where they are in their development process and how I might be able to help. As far as cost, this is pretty fluid at the moment. A lot dependent on how far along in the process that the band/artist is and what services they are in need of. The beginning stages for some of these young artists is more of an educational situation, discussing brand development, short and long term goals and how to best get from point A to point B.